Oliver Matz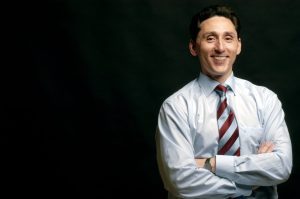 Zurich Dance Academy has the privilege to be a long-time partner school of the Prix de Lausanne and looks back at a very successful participation in the recent years.
The Prix de Lausanne is undoubtedly one of the most prestigious international ballet contests in the world. It is however not simply a ballet competition, but a splendid networking platform for students, company and school directors and teachers, where they can exchange ideas and experiences.
I very much like where the focus of the competition lies. The various workshops in classical and contemporary dance, as well as the coaching sessions and performances, create a challenging, yet supportive environment for the participants, and offer an insight into our professional field.
I therefore accepted with great pleasure the invitation to be part of the distinguished judge panel of the 46th Prix de Lausanne 2018.
Director of Zurich Dance Academy
Member of the Jury, Prix de Lausanne 2018
Oliver Matz received his ballet training at the State Ballet School Berlin and joined the German State Opera in 1980, serving the company as a leading soloist and international ambassador for 25 years.
Oliver is the recipient of numerous national and international awards such as the bronze medal at the International Ballet Competition in Varna, the Gold medals at the International Ballet Competitions in Helsinki and Jackson.
In recognition of his outstanding artistic achievements, he was appointed Berliner Kammertänzer by the Berlin Senator of Culture in 1995, the first dancer ever to receive this highest honour.
For his lifetime achievement, he was appointed Honorary Member of the German State Opera in 2004.
Internationally celebrated figures and choreographers like Ray Barra, Patrice Bart, Michael Baryshnikov, Maurice Béjart, William Forsythe, Pierre Lacotte, Hans van Manen, Rudolf Nurejew, Roland Petit, Uwe Scholz, Yuri Vamos, and Wladimir Wassiljev created roles for him or reinterpretations of classical narrative ballets.
Guest appearances and gala events took him to many parts of the world, including performances with internationally renowned ballet companies like the American Ballet Theater in New York, the Bavarian State Ballet, the Teatro alla Scala in Milano, the Finnish National Ballet, the National Ballet of Canada, the Royal Ballet London and the Stuttgart Ballet.
He enjoyed dancing with outstanding international ballerinas like Eva Evdokimova, Isabelle Guérin, Sylvie Guillem, Evelyn Hart, Margaret Illmann, Alessandra Ferri, Ludmilla Semenjaka, and Steffi Scherzer.
Besides his duties and responsibilities as general director, he enjoys much success as a taZ faculty member, teaching male ballet classes. Many of his students are engaged at world-renowned companies and have won top prizes at major international ballet competitions.