Congratulations to Romane Triscornia!
She won the fourth Bourse Vaudoise de danse organized by the Prix de Lausanne thanks to the support of Retraites Populaires*. Romane comes from Yverdon (Vaud) and is 16 years old. She is currently studying at the Terpsichore Academy in Yverdon.
The scholarship was awarded by a jury following an audition held on May 7 in Lausanne, which was attended by 8 young dancers from the Canton of Vaud.
The Retraites Populaires Vaud dance grant will provide her with concrete support to encourage her in her training and to develop her talent. She will be coached by Demian Vargas and Etienne Frey.
Click here to find out more about the scholarship!
*Retraites Populaires
Vaud-based specialist in life insurance and occupational benefits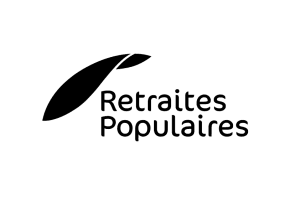 Retraites Populaires is a non-profit public law institution. Its mission is to facilitate access to pension provision for all. It offers individuals simple and adapted life insurance and real estate financing products. For companies, it offers tailor-made pension plans with 100% guaranteed benefits. Active in the real estate market, Retraites Populaires develops neighborhood plans and offers housing and commercial space for rent at reasonable rents. retraitesespopulaires.ch