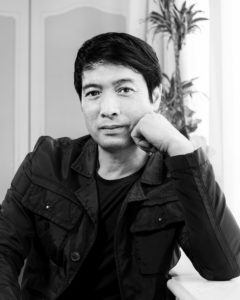 We are very excited to announce that this year's Partner School Choreographic Project will be led by Swiss-Canadian choreographer and designer, Kinsun Chan. Acclaimed artist with an international career, Kinsun Chan was a member of the Jury in 2021. His choreographies RAIN and ECHO were included in the contemporary repertoire offered to the candidates in 2021 and 2022.
He will be assisted by Ballet Master Aurelie Gaillard & Choreographer and dancer Juliette Rahon.
More information about this project here.