Nikolai Tsiskaridze – jury member
The Prix de Lausanne today announces the appointment of Mr. Nikolai Tsiskaridze, Principal of the Vaganova Ballet Academy, to the Prix de Lausanne jury for the 2016 Prix de Lausanne competition. Mr. Tsiskaridze has graciously agreed to take on this role after Ms. Shelly Power retired from the jury upon her appointment as full-time Artistic Director and CEO of the Prix, effective in late 2016.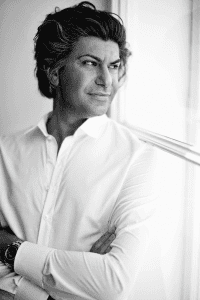 Nikolai Tsiskaridze was born in Tbilisi, Georgia, in 1973. Не started dancing at the age of 11, training at the Tbilisi State Choreographic School. In 1987 he was admitted to the Bolshoi Ballet Academy in Moscow (class of Professor Piotr Pestov).
Invited by Yuri Grigorovich, Nikolai joined the Bolshoi Ballet in 1992, where he studied with Galina Ulanova, Marina Semyonova and Nikolai Fadeyechev. After a brief period in the corps de ballet, he became a Principal in 1995. Since 1997 Nikolai Tsiskaridze has regularly performed with the Mariinsky Ballet and in December 2001 made his debut at the Paris Opera as Solor in La Bayadère (by Rudolf Nureyev).
Since July 2011, Nikolai Tsiskaridze is a member of the President's Council for Culture and Arts. On June 30, 2013 he left the Bolshoi Theatre and on October 28, 2013 was appointed acting principal of the Vaganova Ballet Academy. On November 29, 2014 he was formally confirmed as a Principal of the Academy.