2nd edition – Partner School Choreographic Project
Initiated in 2018 by the Artistic Director, Shelly Power, this unique collaboration aims once again to gather the best students of some of the most famous dance institutions of the world, among our partners, such as the Académie Princesse Grace (Monaco), the Dutch National Ballet Academy or the School of the Hamburg Ballet – John Neumeier.
The choreographer of the PSCP 2019 will be Didy Veldman, who began choreographing in 1987. The Dutch artist danced with Scapino Ballet, Ballet du Grand Théâtre de Genève, Rambert Dance Company and formed Alias Company with Guilherme Botelho in 1992. She created some pieces for all four companies, as well as independently.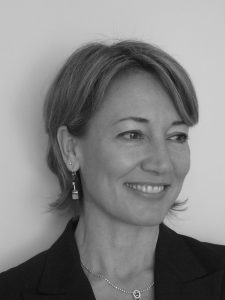 She said about the project:
"Developing a clear concept and inspiring 25 international students to create a unique work for the Prix de Lausanne in 9 days is huge challenge for me as a choreographer. There seems to be so much division in our world and it is wonderful to be given the opportunity to unite students from different partner schools to work together on a new creation. I'm very excited to be part of the Prix once more and look forward to the experience."
The list of the partner schools and the dancers that will participate in 2019 are:
This project is supported by the FERL (Fonds pour l'Équipement touristique de la Région Lausannoise), an anonymous donor, the Rudolf Nureyev Foundation, the "Fondation des Amis" of the Prix de Lausanne, the BRP (Beau-Rivage Palace, Lausanne), Harlequin Floors and Dance West.