For the first time in 2018, the Prix de Lausanne Partner Schools have been invited to send two of their best students to Lausanne to create a one-of-a-kind collaboration. For this first edition of the project, 50 students from all around the world came to Beaulieu Theatre – independently of the competition – to learn a new piece (Pulse, music from Owen Belton) created by the renowned choreographer Goyo Montero.
In 2019, for the 2nd edition of the project – it is with the Dutch choreographer Didy Veldman that 26 dancers met in Lausanne to create a new piece, Is to Be (music from Arvo Pärt,  Tabula Rasa). The dancers then performed their work during the Interlude on Saturday 9th February, 2019 as a world premiere!
In 2020, for the 3rd (and last) edition of the Choreographic Project, the choreographer Mauro Bigonzetti has created "Andante Ballabile" for and with 26 students from our Partner Schools. We discovered the results of their one-week work during the Interlude of the Prix de Lausanne Finals, on February 8th, 2020!
What they said about the project…
Arlene Minkhorst, Royal Winnipeg Ballet School
"I am in awe of this project and the opportunity for our students. They are so very excited to participate!"
Indrani Delmaine & Gigi Hyatt, The School of the Hamburg Ballett John Neumeier
"This will be such a valuable experience for all students involved. We are very very grateful and appreciative that they can be offered this exceptional opportunity."
In 2020, this project is supported by an anonymous donor, the Rudolf Nureyev Foundation, the Friends of the Prix de Lausanne, Dance West and the Fairmont Le Montreux Palace.
Mauro Bigonzetti
Choreographer for the third edition, in 2020
"Working with so many young dancers is a very interesting project. It is so stimulating! I usually work with great companies, but this is a unique opportunity to reconnect with the reality of the new generation. I am sure that they all have a very rich baggage to work with. It is like planting in fertile ground: you know from the beginning that marvelous plants will grow up easily and the final result will be amazing."
His biography
Mauro Bigonzetti was born in Rome. His artistic experience begun at the Opera Theatre of his own city, where he studied and worked from 1972 until 1983. The following year, he joined Aterballetto as dancer for ten years before leaving the Company and totally focus on choreography. His first creation, Sei in Movimento, was presented in 1990. In 1997 he was entrusted with the Artistic Direction of Aterballetto that he headed until 2007, when he decided to leave the direction and continue his activity as a free-lance choreographer. He directed the Corpo di Ballo del Teatro alla Scala in 2016.
Mauro Bigonzetti created choreographies for the English National Ballet, the Ballet National Marseille, the Stuttgart Ballet, the Deutsche Oper Berlin, Staatsoper Dresden, Ballet Teatro Argentino, Bale de Cidade de Sao Paulo (Brasil), Ballet Gulbenkian (Portugal), New York City Ballet, Turkish State Ballet, Royal Swedish Ballet, Ballet du Capitole Toulouse, Les Grands Ballets Canadiens, Teatro alla Scala, Teatro dell'Opera di Roma, Arena di Verona and the Teatro di San Carlo in Naples.
---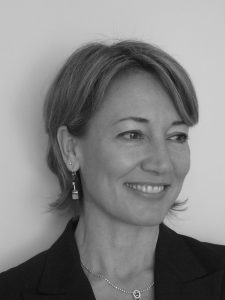 Didy Veldman
Choreographer for the second edition, in 2019
"Developing a clear concept and inspiring 25 international students to create a unique work for the Prix de Lausanne in 9 days is huge challenge for me as a choreographer. There seems to be so much division in our world and it is wonderful to be given the opportunity to unite students from different partner schools to work together on a new creation. I'm very excited to be part of the Prix once more and look forward to the experience."
Her biography
Dutch Artistic Director, choreographer and contemporary teacher Didy Veldman trained in Amsterdam. She danced with Scapino Ballet, Ballet du Grand Théâtre de Genève, Rambert Dance Company and co-founded Alias Company in 1992. Didy left Rambert in 2000 to concentrate on her choreographic career and has created over 40 works for 25 international companies. In 2016 she started her own Company 'Umanoove' with support from Arts Council England and private donors. Close to the Prix de Lausanne, Didy has been the contemporary teacher in 2010, 2011 and 2017 and one of her pieces has been proposed as a contemporary variation for the 2012 and 2013 editions of the competition.
---
Goyo Montero
Choreographer for the first edition, in 2018
"The initiative for this wonderful project came from Shelly Power. Ideally it should serve both aims: making a piece that stands by itself and at the same time showing the young artists the process of a choreographic creation. I am very fond of working with young talents who are mostly free of prior set ups, willing to appear in the open and to take their place. It will be an exciting challenge for us to come together with the mutual goal to realize this project within a very restricted time frame. I am very much looking forward to this unique experience."
His biography
Born in 1975 in Madrid, Spain. He was formed by Carmen Roche and completed his studies at the Royal Conservatory for Professional Dance in Madrid and the School of the National Ballet of Cuba. Among others he received the following awards as a dancer: Winner of the Prix Lausanne in 1994 and Gold Medal and Grand Prix at the International Ballet Competition of Luxembourg. Critics of Dance Europe Magazine nominated him Best Dancer of the season 2003/2004. Goyo Montero was Principal Dancer at the Deutsche Oper Berlin and soloist at the Oper Leipzig, Staatstheater Wiesbaden and the Royal Ballet of Flanders.
As a choreographer he created pieces for Deutsche Oper Berlin, Opera of Kiel, Ankara and Izmir State Ballet, Modern Dance Turkey, the Company Gregor Seyffert, Ballet Carmen Roche, National Ballet of Cuba, the Ballet de Teatres de la Generalitat Valenciana, the Company Maggio Danza and Compañia Nacional de Danza, Acosta Danza, Context Festival Diana Vishneva/Perm Ballet and National Ballet Sodre, Uruguay, among others. With season 2008/2009 Goyo Montero is ballet director and principal choreographer of Nuremberg Ballet. In 2012 and 2017 Goyo Montero has been member of the jury at the Prix de Lausanne. From 2013 until 2016 his choreographies have been part of the contemporary repertoire of this competition. His creations became part of the Beijing International Ballet und Choreography Competition in 2017. Among his awards: "Villa de Madrid" (2006); 1st award of the Iberoamerican Competition of Choreography (2006), Villanueva award by the UNEAC (Union of Writers, Critics and Artits of Cuba) and "Teatro de Madrid" (2006); "Best Italian production" by Danza&Danza for "Sleeping Beauty" (2008); Cultural Prize of the Chamber of Industry and Commerce of Middle Franconia (2009); Harlequin Award (2010); Premio Nacional de Danza by the Spanish Ministry of Culture (2011); Bavarian Culture Award (2014).
Third edition, in 2020
Mauro Bigonzetti
Choreographer
Macha Daudel
Assistant to the Choreographer
Carlo Cerri
Light Designer
---
Second edition, in 2019: Is to be
Estela Merlos
Assistant to the Choreographer 
Born in Barcelona, UK-based dance performer, teacher, choreographer and assistant director. She trained at Escola de Dansa Madó and Central School of Ballet. Estela danced with Cannes Jeune Ballet 2004-2006, IT Dansa 2006-2008 and Rambert 2008-2014, performing works by choreographers such as Jiri Kylian, Carolyn Carlson, Nacho Duato, Merce Cunningham, Christopher Bruce, Itzik Galili. Independently she collaborates with Didy Veldman, Shobana Jeyasingh, Marcos Morau, Patricia Okenwa and Avatâra Ayuso. Her choreography has been presented in Spain and the UK and is Swindon Dance Associate Artist.
Ben Ormerod
Light Designer
Arvo Pärt, Tabula Rasa
Composer, music
---
First edition, in 2018: Pulse
Carlos Lazaro
Assistant to the Choreographer 
Owen Belton, Pulse
Composer, music