For the first time in 2018, the Prix de Lausanne partner schools have been invited to send their best students to Lausanne to create a one-of-a-kind collaboration. For the first edition of the project, 50 students from all around the world came to Beaulieu Theatre – independently of the competition – to learn a new piece (Pulse) created by the renowned choreographer Goyo Montero.
In 2019, for the second edition of the project – it is with the Dutch choreographer Didy Veldman that 26 dancers will meet in Lausanne to create a new piece, "Is to Be". The dancers will then performed their work during the Interlude on Saturday 9th February, 2019 as a world premiere!
They said about the project…
Arlene Minkhorst – Royal Winnipeg Ballet School
"I am in awe of this project and the opportunity for our students. They are so very excited to participate!"
Indrani Delmaine & Gigi Hyatt, The School of the Hamburg Ballett – John Neumeier
"This will be such a valuable experience for all students involved. We are very very grateful and appreciative that they can be offered this exceptional opportunity."
This project was supported by the Fonds pour l'Équipement Touristique de la Région Lausannoise (FERL), an anonymous donor, the Rudolf Nureyev Foundation, the Friends of the Prix de Lausanne and Dance West.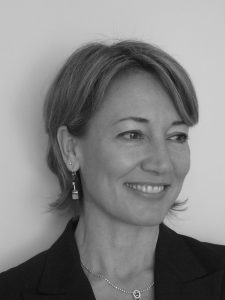 "Developing a clear concept and inspiring 25 international students to create a unique work for the Prix de Lausanne in 9 days is huge challenge for me as a choreographer. There seems to be so much division in our world and it is wonderful to be given the opportunity to unite students from different partner schools to work together on a new creation. I'm very excited to be part of the Prix once more and look forward to the experience."
Didy Veldman
Her biography
Dutch Artistic Director, choreographer and contemporary teacher Didy Veldman trained in Amsterdam. She danced with Scapino Ballet, Ballet du Grand Théâtre de Genève, Rambert Dance Company and co-founded Alias Company in 1992. Didy left Rambert in 2000 to concentrate on her choreographic career and has created over 40 works for 25 international companies. In 2016 she started her own Company 'Umanoove' with support from Arts Council England and private donors. Close to the Prix de Lausanne, Didy has been the contemporary teacher in 2010, 2011 and 2017 and one of her pieces has been proposed as a contemporary variation for the 2012 and 2013 editions of the competition.