Viviana Durante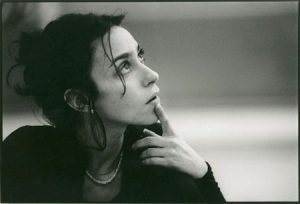 Each month we highlight a Prix de Lausanne-related international dance artist.
Name: Viviana Durante
Birthplace: Rome, Italia
Training: Royal Ballet Lower and Upper School.
Prix de Lausanne: Winner 1984; Coach 2010; Jury member 2011.
Previous companies/positions: Principal Dancer, The Royal Ballet, London. International Guest Principal.
Current company/position: Guest Principal, K-Ballet. Artistic Director, Viviana Durante Company.
Favorite roles/choreographies: Aurora; Giselle; Manon and Juliet  (Macmillan).
Career highlight: Dancing Ondine with Anthony Dowell and being made Principal backstage after the performance.
Message to the Prix de Lausanne candidates: Never lose the passion to dance that has brought you here and that will
see you through your career, but always remember that how you grow as a person is the key to how you interpret
your roles. We are interpretative artists, and while strong technique is vital, its real purpose is to serve character and story.
Message to the Prix de Lausanne organisation: Long may the Prix de Lausanne prosper as a principled guardian of
young dancers' dreams and careers and as a gathering place for enthusiasm and ideas.