Leanne Benjamin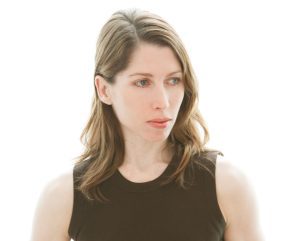 Former Principal Dancer of The Royal Ballet
Prix de Lausanne Prize winner 1981
Prix de Lausanne 2017 jury member
About her participation as jury member in 2017
What does the Prix de Lausanne represent to you?
The Prix de Lausanne provides an opportunity for dancers from wildly different backgrounds and means to be seen on a level playing field. It can open doors for a young talented dancer.
Why did you accept to be a member of the jury this year?
I've only been a judge on a few occasions and I am struck by the contrast between appraising ballet as a performer and appraising ballet as a spectator. You look and appreciate the art form with fresh eyes from the other side of the curtain.
What do you expect from the Prix de Lausanne 2017?
Cold weather, lots of talent and good chocolate!
What are you looking forward to?
Discovering talent and getting to know my fellow judges.
Biography
Leanne Benjamin was born in Rockhampton, Australia and began dancing at the age of three. At 16 she moved to London to train at The Royal Ballet School and while at the School won the Adeline Genée gold medal, the Prix de Lausanne and at the age of 18 performed Giselle at the Royal Ballet School's performance at The Royal Opera House.
In 1983 Leanne joined Sadler's Wells Royal Ballet and was promoted to principal in 1987; the following year she joined London Festival Ballet as a principal and in 1990, the Deutsche Oper Ballet in Berlin. It was there that Kenneth Macmillian asked her to join the Royal Ballet and in 1992 she joined as a Soloist and promoted to Principal within the year.
Benjamin's wide repertory included most of the Classical and Neo-Classical reportoire, and she created new roles for choreographers including, Wayne McGregor, Alexei Ratmansky, Christopher Wheeldon and Twyla Tharp. She was one of the last dancers of The Royal Ballet to work with Ninette de Valois, Frederick Ashton and Kenneth MacMillan.
In both 2004 and 2009, she was recognised as Best Female Dancer in the National Dance Awards as determined by the prestigious Critic's Circle.
Benjamin retired at the end of the 2012/13 Season, after 20 years as a Principal with The Royal Ballet and in 2013 she was awarded the De Valois Award for Outstanding Achievement in Dance.
In 2005 Benjamin received the OBE in recognition of her services to dance and in 2015 she was appointed a Member of the Order of Australia.
In December 2014 Ms Benjamin was awarded the degree of Honorary Doctor of Performing Arts by Central Queensland University and in March 2016 Leanne was appointed a Governor of The Royal Ballet Companies.
Benjamin is a Patron of the Tait Memorial Trust where an annual award is given in her name to support a young Australian Dancer to train in the UK.