Jan Broeckx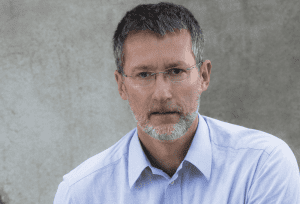 Director of Ballett-Akademie der Hochschule für Musik und Theater – München
Prix de Lausanne prize winner 1979 – 2016 Prix de Lausanne jury member
Jan Broeckx studied at Stedelijk Instituut voor Ballet in Antwerp, Belgium. He won the Prix de Lausanne in 1979. He was as a soloist at Royal Ballett van Vlaanderen, a first soloist at Deutsche Oper Berlin and Bavarian State Ballet, and a principal at Ballet National de Marseille Roland Petit. He was then choreographer assistant of Roland Petit. In 2000 he created the Ballet company "Debout sur la terre" in Marseille. In 2006 he was responsible and supervisor of the Spanish tour, with the Japanese-Asami Maki Ballet off Tokyo: Pink Floyd Ballet
Since June 2010 he is Director at Ballett-Akademie der Hochschule für Musik und Theater in München
What is your best memory of the 1979 Prix de Lausanne?
Meeting other future colleges and international personalities of the Balletworld.
What was your greatest fear during the 1979 Prix de Lausanne?
The raked stage.
Can you tell a funny or embarrassing moment on stage at the beginning of your career?
Not to know how a wig has to be put on and during performance lost it…
Do you have an advice for the 2016 Prix de Lausanne candidates?
Work and don't lose a second, every moment is "the" Moment!