Bourse vaudoise
The 3rd edition of the Bourse vaudoise de danse will take place on Sunday, May 22nd, 2022!
The Prix de Lausanne and Retraites Populaires* are collaborating in seeking a young talented dancer in the Vaud area.
The scholarship is attributed to one selected dancer, after an audition. Bourse vaudoise de danse de Retraites Populaires offers a tailored educational support package with the aim of encouraging progress and nurturing talent of a local dancer aged 14 to 18.
Discover the 2021 winner here!
Scholarship

Info

Schedule

Rules
The scholarship consists of:

15 private coaching sessions of 2 hours each in Lausanne, with selected professionals as a unique opportunity for the young dancer to build their technique and creativity scheduled starting September 2022 in Lausanne
A customized supervision and follow-up of the student throughout the process
Regular updates and feedbacks to help the student progress through the year
VIP access to the Prix de Lausanne competition in 2023
Free participation to the Prix de Lausanne Summer Intensive – European Preselections in July 2022
Free registration to the video selections for the Prix de Lausanne 2023 competition
*Retraites Populaires
Vaud Canton's specialist in pensions and life insurance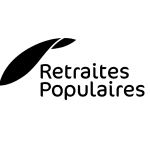 Retraites Populaires is a public-sector, non-profit company. Its core mission is to make effective pension coverage available for everyone in its local market. It provides individuals with simple products to meet their needs in the areas of retirement savings, life insurance and property financing, and it offers companies customized pension plans with fully guaranteed benefits. Retraites Populaires is also active in the local property market, developing neighborhood zoning plans and leasing residential and commercial properties at reasonable rates. retraitespopulaires.ch
GENERAL INFORMATION
Date: Sunday, May 22nd, 2022, at the Studio Caroline, Igokat Center
The dancer must be age 14 and 18, born between February 5th, 2004, and February 4th, 2008
The dancer must be a resident and student for a minimum of two years in the Vaud area
The workshop is free of charge
Following the Bourse vaudoise de danse, some participants that meet the age requirements may be invited to register for free to the Summer Intensive – European Preselections (from July 4th to the 9th, 2022, in Lausanne).
LOCATION
Igokat Centre (Studio Caroline), Lausanne

For more info, please feel free to contact us at registration@prixdelausanne.org
4pm – Introduction by Kathryn Bradney
4pm – 5.30pm : 1 ballet class given by Demian Vargas (Studio Caroline)
5.45pm – 6.45pm : 1 contemporary class given by Etienne Frey (Studio Caroline)
7.15pm – Announcement of the Bourse vaudoise de danse 2022 winner