Nadia Deferm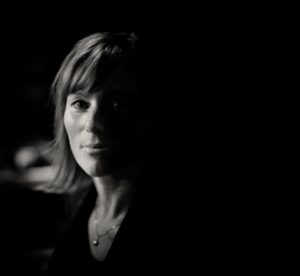 "For me personally, returning as a Jury member after 36 years, is a great honor. As a former candidate I have very fond memories about this competition. The Jury members of that time, especially Mr. John Neumeier, helped me to believe in my unique qualities as a dancer and throughout my further career it gave me self-confidence to continue and not give up in difficult times. A role that I also want to fulfill for the dancers of this generation."
Artistic Director, Royal Ballet School of Antwerp
Prize Winner, Prix de Lausanne 1984
Member of the Jury 2020
Nadia Deferm was born in Hasselt, Belgium, 4th of June 1966. She studied at the Royal Ballet School of Antwerp, Belgium, where she graduated in 1984. After winning the prix Professional in the Prix de Lausanne and the Bronze medal in the first international New York Ballet competition in 1984 she was engaged at the Royal Ballet of Flanders.
Later on, she worked in Switzerland with Valery Panov and danced many solo roles in his productions, such as Anastasia and Aglaya in The Idiot, Irina in Three sisters, Juliette in Romeo and Juliette, Cinderella, the Virgin in Rite of Spring and others…
From Belgium she moved to Switzerland and danced with the Berner and Lucerner Theater by Ricardo Duse, Reda Sheta and Ben Van Cauwenbergh. She danced solo roles in Daphnis & Chloe, Firebird, Kitri in Don Quichote, Juliette in Romeo & Juliette, Lise in La fille mal gardée, Scottish girl in Scottisch Symphonie (Balanchine), Miss Julie (B. Cullberg) and more.
In 1992 she became a soloist at the state Theater Wiesbaden in Germany and danced there till 1996 under the direction of Ben Van Cauwenbergh. He created for her the role of Juliet in his Romeo & Juliette production.
After her career she became the head of the International Ballet School BVC and Children and Youth coordinator for the Hessisches State Theater in Wiesbaden. She followed Vaganova-Advanced training courses with Ursula Borrmann and graduated as Master of Arts at The Folkwang University in Essen Germany. She was the Artistic children and Youth dance advisor at The Aalto Theater in Essen from 2008 till 2014. She was also a Ballet teacher and coach at the Gymnasium Essen-Werden.
Since 2014, she is the Artistic Director of the Royal Ballet School of Antwerp, Belgium.
Nadia Deferm is a frequently asked jury member at international Dance competitions and starting of September 2019 is the co-founder and Artistic Director of the new dance initiative, Junior Ballet Antwerp. A pre-professional company, specifically designed for young dancers who want to further strengthen their technical and artistic proficiency.