Acosta Danza Academy
Acosta Danza Academy was founded by Carlos Acosta in September 2017. It completes the Media-Superior training of young dancers who come from the elementary level of dance and ballet schools in the country. It is supported by the Ministry of Culture and the National Center of Art Schools of Cuba.
The aesthetics of this center can be defined as mixed technique dance, since it has a strong base of classical ballet, together with Cuban technique of modern, contemporary dance and Cuban folk dance.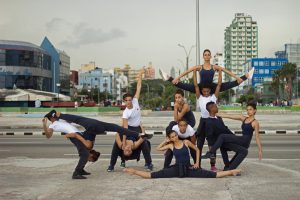 Supported by the Carlos Acosta International Dance Foundation, the Academy awards free scholarships to students from all over the world who have talent for dance but who do not have the economic possibilities to afford art studies.

Acosta Danza Academy aims to graduate creative professionals, disciplined, with a high sense of responsibility, humanly caring, with high ethical and aesthetic values. It offers them a training that allows them to develop culture and make their artistic work a means of enjoyment, in pursuit of human betterment.