Pour la première fois en 2018, le Prix de Lausanne a invité ses écoles partenaires à lui envoyer deux de ses meilleurs élèves pour leur proposer une collaboration inédite ! En marge du concours, 50 jeunes danseurs sont venus du monde entier au Théâtre de Beaulieu pour créer une pièce inédite (Pulse, musique d'Owen Belton) sous la direction du chorégraphe Goyo Montero.
En 2019, ce sont 26 danseurs qui se sont réunis à Lausanne, avec la chorégraphe néerlandaise Didy Veldman, pour créer une nouvelle pièce, Is to Be (musique d'Arvo Pärt, Tabula Rasa). Les danseurs ont ensuite présenté le résultat en première mondiale lors de l'Intermède du Prix de Lausanne 2019, samedi 9 février.
En 2020, les 26 participants de la dernière édition du Projet Chorégraphique ont travaillé sous la direction du chorégraphe Mauro Bigonzetti pour créer la pièce « Andante Ballabile » ! Nous avons pu découvrir le résultat de leur semaine de travail le samedi 8 février 2020, à l'occasion de l'Intermède de la Finale du Prix de Lausanne.
Ils disent du projet :
Arlene Minkhorst, Royal Winnipeg Ballet School
"I am in awe of this project and the opportunity for our students. They are so very excited to participate!"
Indrani Delmaine & Gigi Hyatt, The School of the Hamburg Ballett John Neumeier
"This will be such a valuable experience for all students involved. We are very very grateful and appreciative that they can be offered this exceptional opportunity."
Ce projet bénéficie du soutien d'un donateur anonyme, de la Rudolf Nureyev Foundation, des Amis du Prix de Lausanne, de Dance West et du Fairmont Le Montreux Palace.
Mauro Bigonzetti
Chorégraphe pour la troisième édition du projet, en 2020
« La perspective de collaborer avec ces jeunes danseurs est passionnante. C'est tellement stimulant ! Je travaille habituellement avec des compagnies professionnelles, mais il s'agit cette fois d'une opportunité exceptionnelle de renouer avec la jeune génération. Je suis certain qu'ils auront un bagage très riche avec lequel travailler. C'est un peu comme planter des graines dans une terre fertile : on sait dès le départ que de merveilleuses plantes vont apparaître et que le résultat sera impressionnant. »
Sa biographie
Mauro Bigonzetti est né à Rome. Il effectue sa formation à l'école de ballet de l'Opéra de Rome, où il étudie puis travaille de 1972 à 1983. Il intègre ensuite la compagnie de danse contemporaine Aterballetto, connue pour ses chorégraphies innovantes. Il y reste pendant 10 ans et se concentre ensuite uniquement sur la chorégraphie. Sa première création, Sei in Movimento, voit le jour en 1990. Entre 1997 et 2008, il rejoint Aterbaletto pour en assurer la direction artistique, tout en effectuant des chorégraphies sur commande pour d'autres grandes scènes internationales. Il occupe cette position jusqu'en 2008. Il prend la direction du ballet de la Scala en 2016.
Mauro Bigonzetti a créé des chorégraphies pour l'English National Ballet, le Ballet National Marseille, le Stuttgart Ballet, le Deutsche Oper Berlin, le Staatsoper Dresden, le Ballet Teatro Argentino, le Bale de Cidade de Sao Paulo (Brésil), le Ballet Gulbenkian (Portugal), le New York City Ballet, le Turkish State Ballet, le Royal Swedish Ballet, le Ballet du Capitole Toulouse, Les Grands Ballets Canadiens, le Teatro alla Scala, le Teatro dell'Opera di Roma, l'Arena di Verona, et le Teatro di San Carlo in Naples.
---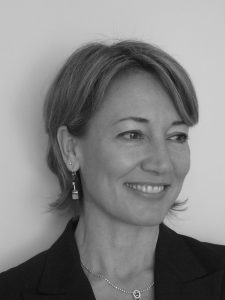 Didy Veldman
Chorégraphe pour la seconde édition du projet, en 2019
« En tant que chorégraphe, c'est un immense défi pour moi de développer en 9 jours un concept clair tout en inspirant 25 étudiants internationaux à créer une oeuvre unique pour le Prix de Lausanne. Dans notre monde si divisé, il est merveilleux de pouvoir rassembler des étudiants de différentes écoles partenaires afin qu'ils travaillent ensemble sur une nouvelle création. Je suis très enthousiaste à l'idée de faire partie du Prix une nouvelle fois et je me réjouis de cette expérience. »
Sa biographie
Didy Veldman, chorégraphe, directrice artistique et professeur de contemporain néerlandaise, s'est formée à Amsterdam. Elle a dansé avec le Scapino Ballet, le Ballet du Grand Théâtre de Genève, la Rambert Dance Company et cofonde l'Alias Company en 1992. Didy quitte Rambert en 2000 pour se concentrer sur sa carrière de chorégraphe et créée plus de 40 œuvres pour 25 compagnies internationales. En 2016 elle lance sa propre compagnie, « Umanoove » avec le support d'Arts Council England ainsi que des donateurs privés. Didy est proche du Prix de Lausanne : professeur de contemporain pour les candidats en 2010, 2011 et 2017, une de ses compositions a également été utilisée comme variation contemporaine lors des éditions 2012 et 2013 du concours.
---
Goyo Montero
Chorégraphe pour la première édition du projet, en 2018
« Cette magnifique initiative vient de Shelly Power. Dans l'idéal, le projet a un double objectif : créer une pièce à part entière et montrer aux jeunes artistes le processus de création chorégraphique. J'adore travailler au contact de jeunes talents qui n'ont généralement pas de préjugés, qui sont prêts à se dévoiler et qui ont envie de s'affirmer. Ce sera un challenge excitant de travailler tous ensemble avec un même objectif : celui de monter cette pièce dans un temps record. J'ai véritablement hâte de cette expérience unique ! »
Sa biographie (en anglais)
Born in 1975 in Madrid, Spain. He was formed by Carmen Roche and completed his studies at the Royal Conservatory for Professional Dance in Madrid and the School of the National Ballet of Cuba. Among others he received the following awards as a dancer: Winner of the Prix Lausanne in 1994 and Gold Medal and Grand Prix at the International Ballet Competition of Luxembourg. Critics of Dance Europe Magazine nominated him Best Dancer of the season 2003/2004. Goyo Montero was Principal Dancer at the Deutsche Oper Berlin and soloist at the Oper Leipzig, Staatstheater Wiesbaden and the Royal Ballet of Flanders.
As a choreographer he created pieces for Deutsche Oper Berlin, Opera of Kiel, Ankara and Izmir State Ballet, Modern Dance Turkey, the Company Gregor Seyffert, Ballet Carmen Roche, National Ballet of Cuba, the Ballet de Teatres de la Generalitat Valenciana, the Company Maggio Danza and Compañia Nacional de Danza, Acosta Danza, Context Festival Diana Vishneva/Perm Ballet and National Ballet Sodre, Uruguay, among others. With season 2008/2009 Goyo Montero is ballet director and principal choreographer of Nuremberg Ballet. In 2012 and 2017 Goyo Montero has been member of the jury at the Prix de Lausanne. From 2013 until 2016 his choreographies have been part of the contemporary repertoire of this competition. His creations became part of the Beijing International Ballet und Choreography Competition in 2017. Among his awards: "Villa de Madrid" (2006); 1st award of the Iberoamerican Competition of Choreography (2006), Villanueva award by the UNEAC (Union of Writers, Critics and Artits of Cuba) and "Teatro de Madrid" (2006); "Best Italian production" by Danza&Danza for "Sleeping Beauty" (2008); Cultural Prize of the Chamber of Industry and Commerce of Middle Franconia (2009); Harlequin Award (2010); Premio Nacional de Danza by the Spanish Ministry of Culture (2011); Bavarian Culture Award (2014).
Troisième édition, en 2020
Mauro Bigonzetti
Chorégraphe
Macha Daudel
Assistante du chorégraphe
Macha Daudel trained at Conservatoire d'Avignon from 1983 until 1991 when she graduated. She was awarded with the Prix jeunesse de la Baule 1990.
In 1991 she started her career as dancer at the Ballet National de Nancy directed by P.Lacotte. From 1995 to 1997 she danced with the Ballet du Capitole de Toulouse under the Direction of Nanette Glushak. In 1997 she joined Aterballetto directed by Mauro Bigonzetti, where she worked until 2007 interpreting the main roles of the repertoire.
Since 2008 she is a freelance dance teacher (Diplôme d'Etat – France in 2009), guest teacher for professional Dance Companies (W.Mac Gregor, Ballet de Marseille, Aterballetto, Ballett Dortmund) and Assistant to choreography for Mauro Bigonzetti. She staged the choreohrapher's works in several companies such as Ballett Dortmund, Ballet of the National Theatre of Belgrade, Ballet du Capitole de Toulouse and Gauthier Dance. In addition to this, she assisted his work for the new creations « Alice » at Gauthier Dance Company in Stuttgart (Germany) and « Der Prozess » at StaatsBallett Hannover (Germany), premiered rispectively in 2014 and 2015.
Carlo Cerri
Concepteur lumière
---
Seconde édition, en 2019 : Is to be
Estela Merlos
Assistante de la chorégraphe 
Born in Barcelona, UK-based dance performer, teacher, choreographer and assistant director. She trained at Escola de Dansa Madó and Central School of Ballet. Estela danced with Cannes Jeune Ballet 2004-2006, IT Dansa 2006-2008 and Rambert 2008-2014, performing works by choreographers such as Jiri Kylian, Carolyn Carlson, Nacho Duato, Merce Cunningham, Christopher Bruce, Itzik Galili. Independently she collaborates with Didy Veldman, Shobana Jeyasingh, Marcos Morau, Patricia Okenwa and Avatâra Ayuso. Her choreography has been presented in Spain and the UK and is Swindon Dance Associate Artist.
Ben Ormerod
Concepteur lumière
Arvo Pärt, Tabula Rasa
Compositeur, titre
---
Première édition, en 2018 : Pulse
Carlos Lazaro
Assistant du chorégraphe
Owen Belton, Pulse
Compositeur, titre