Harlequin Floors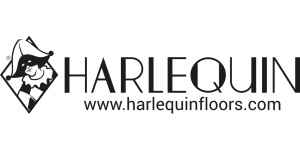 Harlequin Floors is the world's leading supplier of specialist sprung floors and vinyl flooring for dance. Established in the UK over 40 years ago, Harlequin fast became the trusted supplier of dance flooring to a wide customer base ranging from private dance schools to the world's most prestigious dance companies.
Through their long standing relationship with the founders of the Prix de Lausanne, Elvire and Philippe Braunschweig, Harlequin became a supporter of the Prix de Lausanne and has remained so for many years.
With the ever increasing focus on the importance of healthy dance and healthy dance practice, Harlequin is proud to be providing their sprung floors and dance vinyls for the rehearsal spaces and the stage of the Prix de Lausanne, thus enabling the participants of this prestigious competition to practice and perform on professional-level flooring.
Harlequin have also been supporting the Prix de Lausanne's unique scholarship programme a number of times, giving winners of the Harlequin Scholarship the opportunity to study with one of the Prix's partner schools.
The support given by Harlequin to the Prix de Lausanne is part of Harlequin's worldwide philanthropic efforts of supporting young emerging dance talent.