Yuriko Kajiya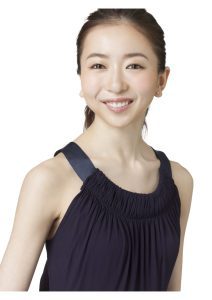 I was studying in China, when I entered the Prix de Lausanne in 2000. The Prix de Lausanne gave me the courage, confidence, and opportunity to become a professional ballerina. 
I was thrilled when I was asked to be a member of the jury! I feel honored to be back, and to give back to this wonderful competition! The Prix de Lausanne has the ability to change young dancers lives. It did so for me, and I want to help continue this legacy of this wonderful organization!
Principal Dancer of Houston Ballet
Member of the Jury, Prix de Lausanne 2018
Born in Nagoya, Japan, Yuriko Kajiya began her training at the age of eight. At ten, she moved to China and trained with the Shanghai Ballet School. In January 2000, she won the Prix de Lausanne Scholarship which enabled her to study at the National Ballet School of Canada. Ms. Kajiya joined American Ballet Theatre's Studio Company in September 2001. She joined the main company in January 2002. Ms. Kajiya was appointed a Soloist in July 2007. Following the 2014 Metropolitan Opera House season; Ms. Kajiya joined Houston Ballet as a First Soloist. She was promoted to the rank of Principal Dancer that November. During her time with ABT and Houston Ballet, Yuriko has danced leading roles from most of the classical full length repertory and has worked with some of the world's greatest choreographers, coaches, teachers, and dancers. Ms. Kajiya was featured as 100 people to look up to in Japanese Newsweek. She starred in the 2007 documentary Passion Across a Continent in Japan. Ms. Kajiya appeared on the television show So You Think You Can Dance, performing Don Quioxte in a live broadcast. In 2011, a 90 minute documentary entitled Yuriko: Ballerina appeared on national television across Japan. Ms. Kajiya appears as Kitri, in the DVD of Don Quixote from the ABT Japan Tour 2011. The government of Japan gave Ms. Kajiya an Artistic Ambassador Award in 2012. In September 2013, she met with the Prime Minster of Japan, Shinzo Abe, while he visited the U.N., to discuss Women's Rights within Japan. Most recently, Ms. Kajiya was chosen as a Next Generation Leader by Time Magazine.