Viviana Durante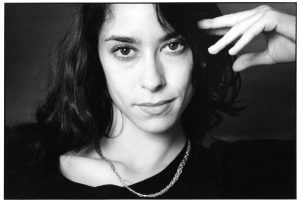 Viviana Durante is acknowledged by critics and audiences worldwide to be among the finest and most dramatic ballerinas of our time. Born in Rome, she trained at the Royal Ballet School from ten. At 17 she joined the Royal Ballet and at 21 she became principal dancer. She was also a principal dancer with American Ballet Theatre and has performed as a guest artist with major companies across five continents. She has received many honours and is active as a patron and board member of several dance bodies. She was a coach for the Prix de Lausanne in 2010 and a juror in 2011.
What is your best memory of the 1984 Prix de Lausanne
The atmosphere of friendliness; it did not feel like an intimidating competition.
Can you tell a funny anecdote on stage at the beginning of your career?
During the 3rd act of Romeo and Juliet at the Royal Opera House, the crib scene, my partner came onto the stage with his tracksuit bottoms on, and as I was lying down pretending to be dead, I got terrible giggles. We were both lucky that Sir Kenneth MacMillan also found it funny…
Do you have any advice for the 2016 Prix de Lausanne candidates?
Enjoy the experience, and don't forget that you all love to dance.