Oscar Cordoba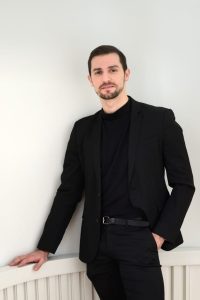 Classical Dance Teacher at the Zurich Dance Academy and for the 1st Summer Intensive (European Preselection) from July 8th to 13th, 2019, in Lausanne.
Oscar Cordoba was born in Spain and started his dance education in his hometown Murcia/Spain. Two different scholarships took him to the schools of Victor Ullate in Madrid and Maria de Avila in Zaragoza where he continued and finished his dance education.
His first engagement was with the English National Ballet in London under the direction of Derek Deane, after he danced with the ballet of the Badisches Staatstheater Karlsruhe under the direction of Pierre Wyss and with the Leipzig Ballet under the direction of Uwe Scholz. During his dancer career he danced in numerous classical and modern repertoire and worked together with well-known instructors. After a seminar for ballet education, he began his professional career as a ballet teacher.
Between 2010-2013 he ran his own ballet school in Augsburg / Germany, from 2013 until July 2016 he was engaged as a ballet pedagogue at the National Ballet Academy in Tallinn / Estonia. He taught as a guest teacher at schools like Architanz in Tokyo, the Royal Swedish Ballet School in Stockholm, the Norwegian Ballet School in Oslo, the Opera Ballet School in Zurich, the ballet school of the Theater Basel and the National Ballet School of Canada in Toronto.
Since 2018 he became a faculty member of the Zurich Dance Academy in Switzerland.