Bruce Sansom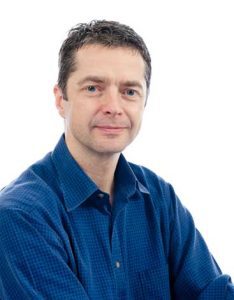 Each month we highlight a Prix de Lausanne-related international dance artist.
Name: Bruce Sansom
Birthplace: Newbury, Berkshire, United Kingdom
Training: Royal Ballet upper and lower schools
Prix de Lausanne: Member of 2009 jury
Previous companies/positions: Royal Ballet Company 1982-2000 – San Francisco Ballet 1991-1992
Current company/position: Director, Central School of Ballet, London. From July 2009, Ballet Master & Assistant to the Artistic Director, San Francisco Ballet.
Favorite roles/choreographies:
Ashton's Symphonic Variations
MacMillan's Song of the Earth
Bintley's  Tombeaux
Role I never got to dance but always wanted to was Balanchine's Apollo
Career highlights: Many, many personal highlights from working with creative and performing artists.  One key event was retiring from dance on a debut, when got to perform Lescaut in Sir Kenneth MacMillan's Manon…to dance a role for the first and only time, and to get to die dramatically on stage was a great way to end my performing career.
Message to the Prix de Lausanne candidates: The atmosphere at this year's Prix confirmed to me the fact that the Prix is an opportunity to learn more about yourself and other young dancers.  It's a real chance to test your abilities, especially artistically, learning from the brilliant coaching on offer and observing how others present and prepare themselves, artistically, mentally and physically.
Message to the Prix de Lausanne organisation: The Prix's culture of caring for young artists is wonderful and is epitomised by the way it influences dance beyond the event itself.  I'm proud that Central School of Ballet is one of the Prix's Partner Schools as, knowing what was asked of our commitment to student training reassures me that someone (The Prix de Lausanne) is overseeing the delivery of safe and appropriate dance training.
Link: http://www.centralschoolofballet.co.uk/ – http://www.sfballet.org/